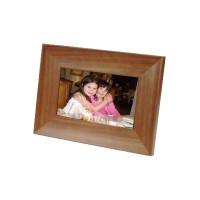 Still looking for a great Mother's Day gift? I just found this great digital frame at OnSale. com at almost 70% off! Check it out below!
Smartparts 7" Digital Picture Frame - Natural Wood ONLY $22.99
They also still have the black one I posted last week for 24.99 too!
Smartparts 7" Digital Picture Frame - Black ONLY $24.99